Innovator Built-in Wood Heater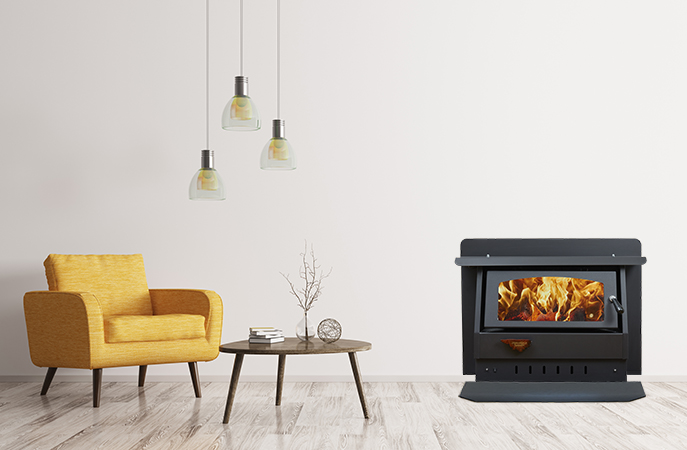 SPECIFICATIONS
Fascia sizes (mm):
920mm wide x 710mm high or,
1120mm wide x 810mm high
Firebox size (mm):
715mm wide x 600mm high x 330mm deep
Heating Area:
Heats up to 232 sq/m*
Firebox Capacity:
Logs up to 530mm wide
Flue Size:
150mm wide
FEATURES
Removable Baffle for easy cleaning
Two speed fan
4 surface finishes available
OPTIONS
Chrome-plated door
Customisations as listed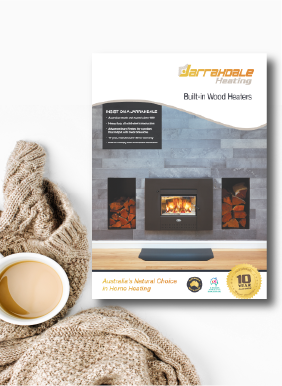 The Innovator Built-In is a striking wood heater featuring a wide, rectangular firebox to enhance its presence in any room and a large glass door, offering entrancing views of the roaring fire. Heating up to 232sq/m it is the perfect wood heater for a medium-sized family home.
The Innovator Built-In features a two-speed fan allowing heated air to be distributed throughout the house more quickly and is available in a choice of two fascia sizes, allowing you to select the size that best suits the scale of your fireplace area and home.
Better still, since all of our built-in wood heaters are locally manufactured and made-to-order, Jarrahdale Heating and Cooling can customise your heater to ensure a precise fit.
COMMON CUSTOMISATIONS
Flue Placement – Move the standard flue centre forward or back, to line-up with your existing chimney centre
Fascia Size – If the standard fascia sizes are not ideal for your existing fireplace opening, we can manufacture a custom-fascia to fit
Fan Power Cord – Position the power cord to suit the location and distance of the closest power point. The fan power cord can protrude from the left or the right side of the heater and can be extend to avoid the use of extension cords.
Custom Chimney Covers -All chimneys are different and sometimes the standard chimney cover is too small. We will manufacture the correct chimney cover to suit your home.
All Jarrahdale Wood Heaters are made in Perth to strict Australian Standards using locally-sourced steel. Our fireboxes are made using 6mm solid steel while all other components are 8mm solid steel.