Jumbo Innovator Wood Heater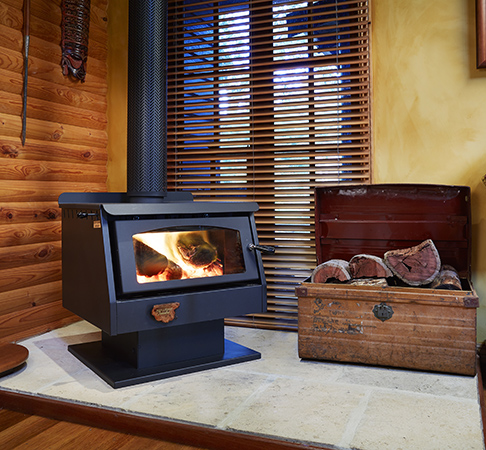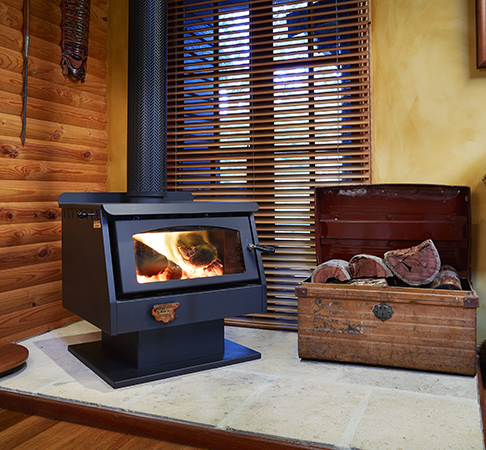 SPECIFICATIONS
Dimensions (mm):
730mm wide x 695mm high x 650mm deep
Heating Area:
Heats up to 280 sq/m*
Firebox Capacity:
Logs up to 580mm wide
Flue Size:
150mm wide
FEATURES
Removable Baffle for easy cleaning
4 surface finishes available
OPTIONS
2-Speed Fan

Chrome Plated Door

Left-hand Door Opening
The Jumbo Innovator is a large convection wood heater designed to warm spacious, open plan living areas and homes with several rooms. With a deeper firebox than most other models, the Jumbo Innovator can accommodate a larger volume of logs, resulting in greater warmth. It features a grand design with a wide, rectangular firebox and large glass door, offering entrancing views of the roaring fire.
The Jumbo Innovator is also available with a two-speed fan allowing heated air to be distributed throughout the house more quickly. This is ideal for homes with expansive areas or several rooms to heat.
All Jarrahdale Wood Heaters are made right here in WA to strict Australian Standards using locally-sourced steel. Our fireboxes are made using 6mm solid steel while all other components are 8mm solid steel.