Daikin Ducted Air Conditioning, Perth
Jarrahdale Heating & Cooling offer the complete range of Daikin ducted reverse-cycle air-conditioners in Perth
Our services include expert system planning, supply and precision installation to maximise airflow in your home.
Daikin are a worldwide air-conditioning company and have manufactured air-conditioners in Australia since 1969. They offer an energy-efficient range of ducted reverse-cycle, well exceeding the 'Minimum Energy Performance Standard (MEPS)'and are the only company with a range approved by the National Asthma Council of Australia.
The Daikin range has been developed to suit most homes, including compact models for tight roof spaces. All systems offer a long list of features, include Inverter Technology and are backed by a 5 year warranty for parts and labour.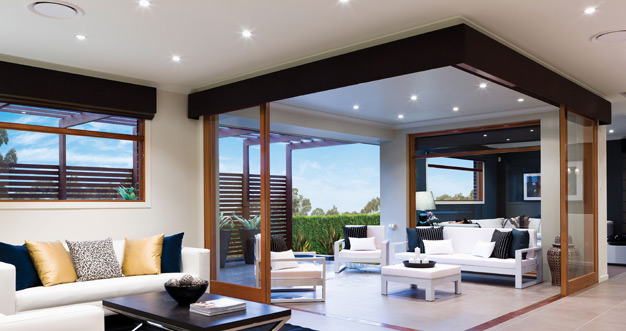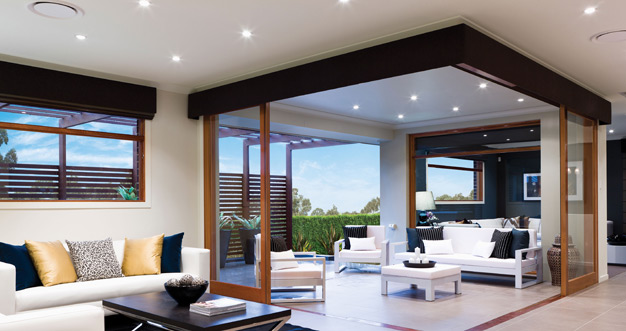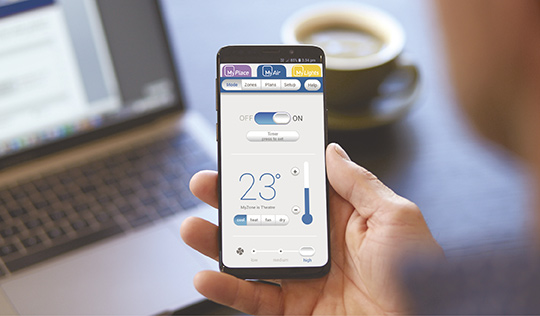 Inverter Technology
Daikin ducted reverse-cycle air-conditioners feature the latest Inverter technology. An inverter is used to control the speed of the systems internal compressor motor for precision air-temperature control. An inverter system efficiently manages greater extremes in temperature, remaining stable in operation and quickly achieves the desired temperature. This makes an inverter air-conditioning system far more efficient and economical to run than a conventional unit, resulting in on-going household savings.
Optimal Zone Control
For optimal control of your air-conditioning we offer the complete range of smart-tablet control systems by Advantage Air including the latest, MyAir Series 5.
MyAir Series 5 allows you to manage all aspects of your system with ease. It includes programming for up to 10 zones, individual room air flow control and a touchscreen that can double as a tablet.
Daikin Zip Finance
own it now, pay later
Create a Zip account and get pre-approved to purchase your Daikin Air-conditioning
Benefit from exclusive, Daikin competitive finance rates and enjoy interest-free terms for up to 36 months, with no hidden fees or upfront payments
Once you have selected your air-conditioning system from Jarrahdale Heating & Cooling, a Zip account can be set-up easily. The application process is completed online and totally paperless. We will even guide and assist you throughout approvals and charge no additional fees for this service; our priority being to ensure your system can be installed as quickly as possible, allowing you to enjoy the convenience of heating and cooling at your fingertips.