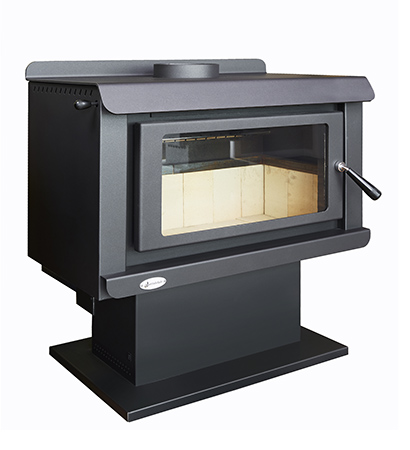 SPECIFICATIONS
Dimensions (mm):
915mm wide x 865mm high x 500mm deep
Door Opening (mm):
590mm x 290mm
Heating Area:
Heats up to 350 sq/m*
Firebox Capacity:
Logs up to 730mm wide
Flue Size:
195mm wide
FEATURES
Removable Baffle for easy cleaning
4 surface finishes available
Fan-forced
OPTIONS
Chrome plated door
Left-hand door opening
The Clydesdale is our latest and greatest wood heater, unrivalled for burn time and heat output. Designed with large residences and large, open-plan living areas in mind, this grand heater can warm areas up to 350 sq/m with long lasting, permeating heat.
Features include a striking, modern façade with streamline fascia and a huge, extended glass panel door for entrancing views of the fire.
The Clydesdale promises to become a focal point in your home while keeping you toasty warm throughout the cooler months.