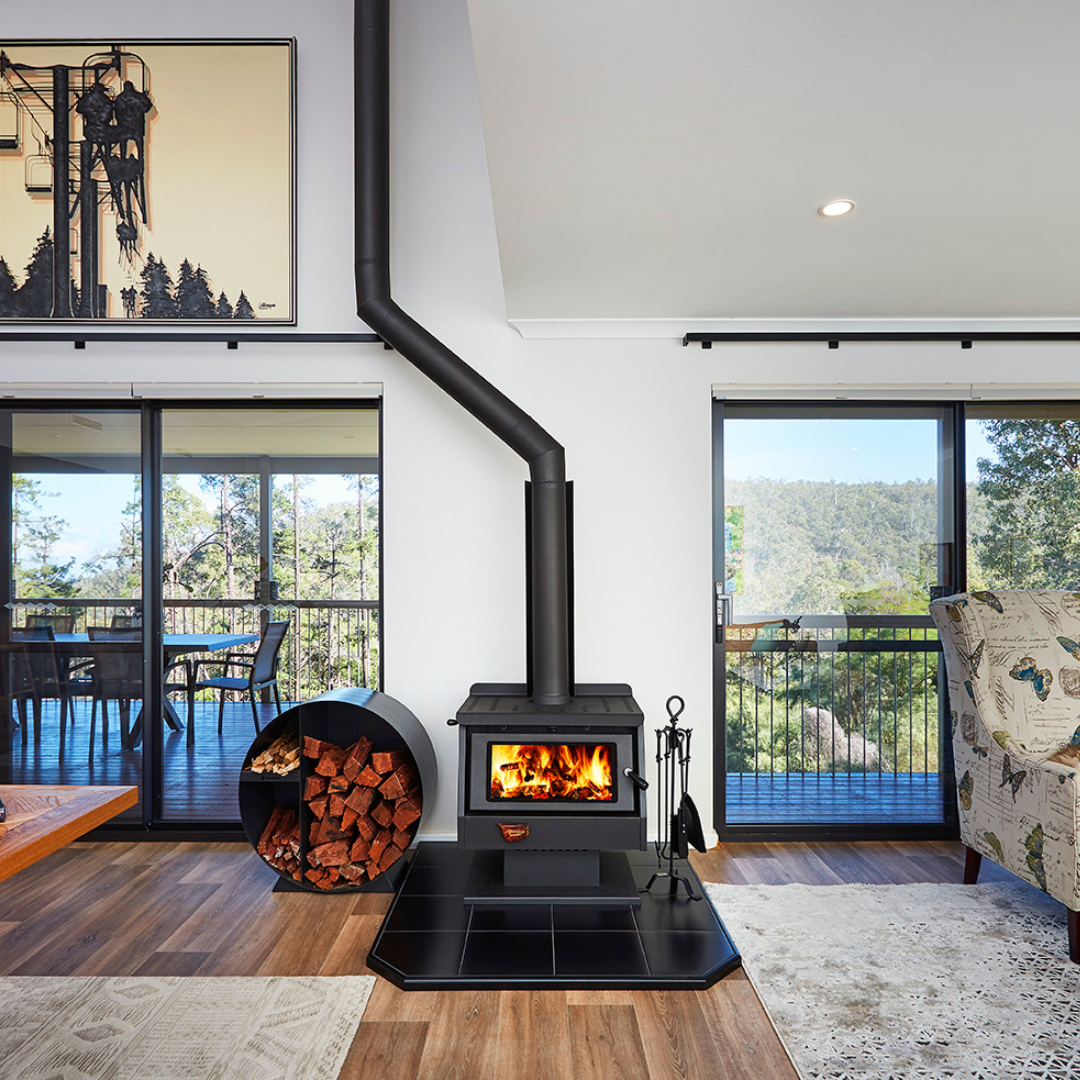 When considering the type of heating to install in his new home, Peter from McLernons Business Base selected wood heating to bring a warm ambience to his home and alleviate the morning chill felt across the Perth Hills. He required a heater capable of warming an open-plan living area with high ceilings and numerous large windows.
Peter decided to install the Jarrahdale Innovator as this is a large, fan-forced convection heater, able to push and circulate warm air out and around the entire room.
Peter was also pleased the heater had been made in WA.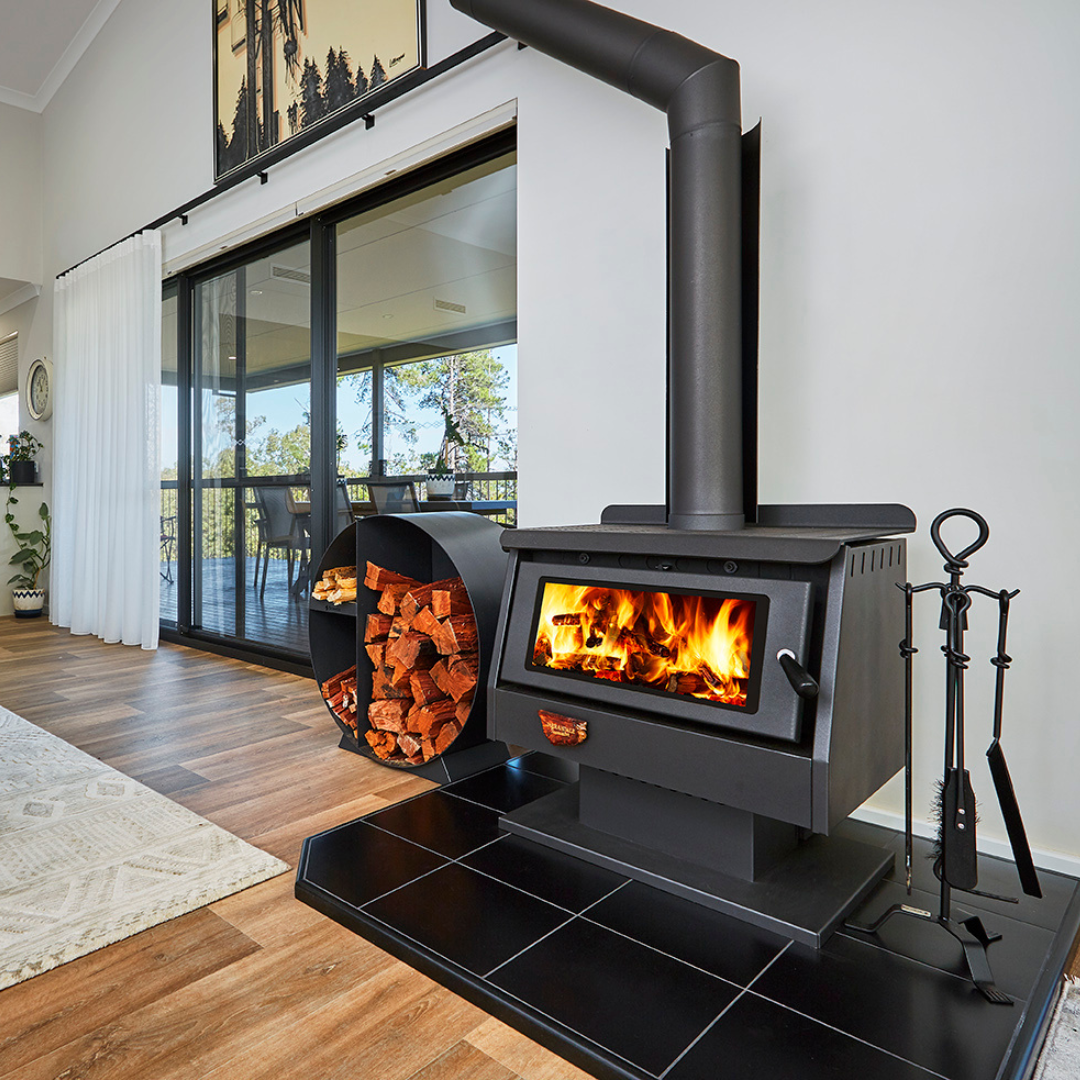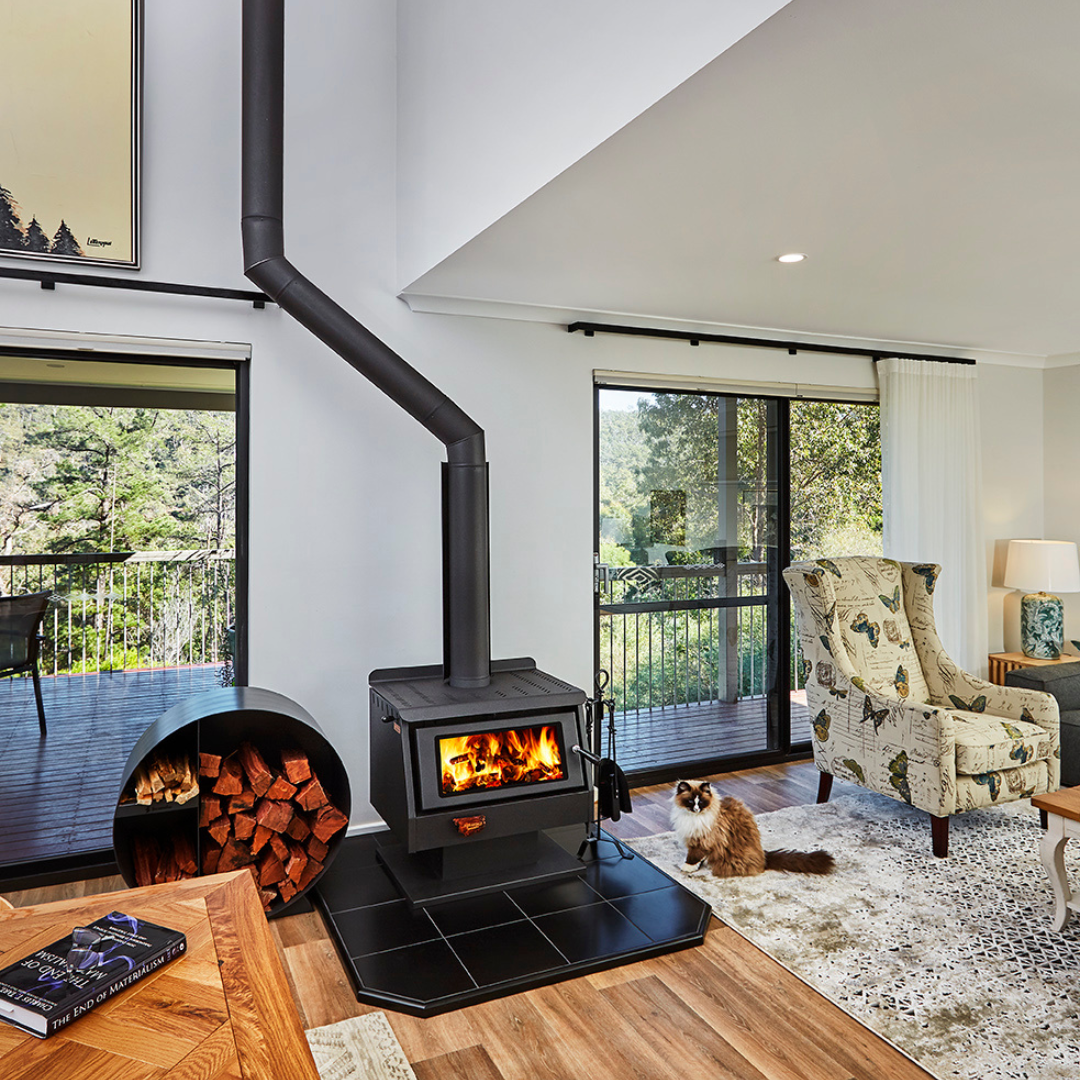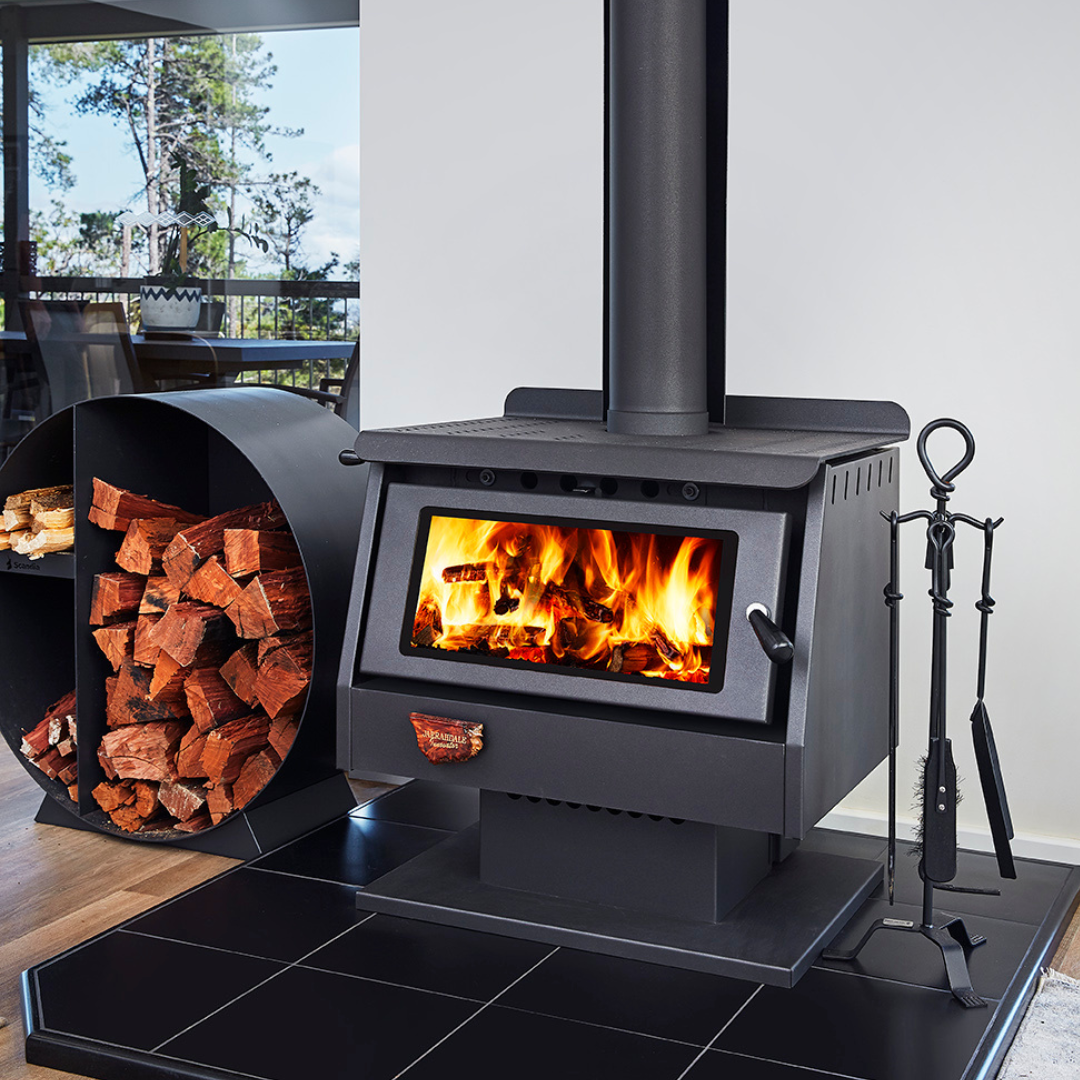 The Innovator sits proudly at the centre of the main living space, acting as a divided between a sitting area and the kitchen/dining room. To facilitate this placement, a custom flue was designed with extra length and bends to fit around the multi-level ceiling. This gives the heater a sense of grandeur, making it a focal point in this stunning home.
The perfect spot for guests to warm their hands while taking-in breathtaking forest views.