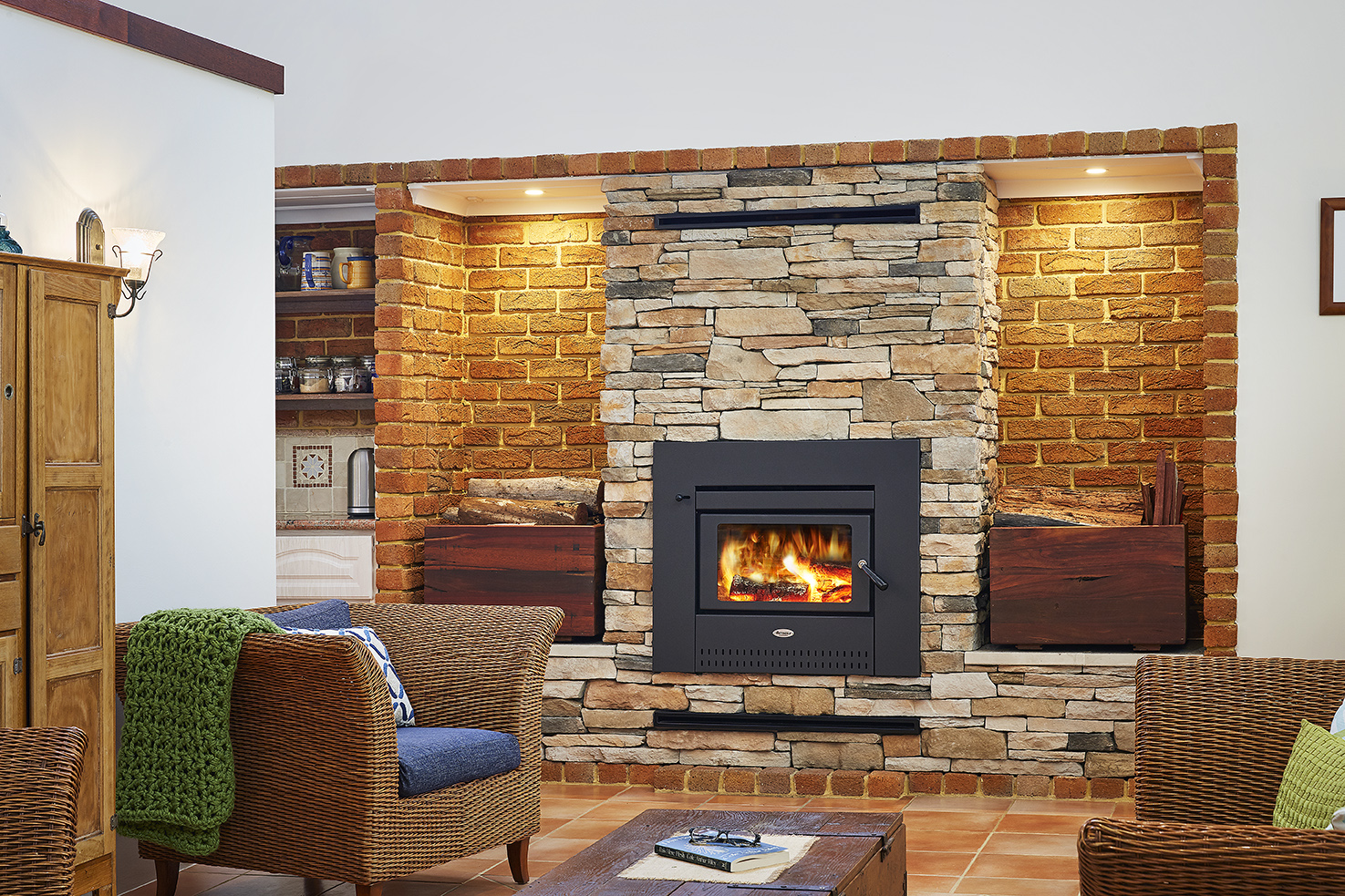 When Paul & Jackie moved into their home in City Beach they inherited an outdated gas log fireplace. The freestanding gas fireplace had been installed off-centre to allow the flue to navigate around a structural member above. Eager to achieve a more balanced fireplace design, and with a preference towards wood heating, they decided to have this replaced.
Paul & Jackie selected the Countryman Built-in by Jarrahdale Heating.
By enclosing the fireplace, they were able to centralise the wood heater; including bends in the flue to navigate around the structural beam, while keeping this hidden behind a feature wall.
Homeowner Paul drew upon his engineering skills to design and build the fireplace surrounds. This included constructing the frame, fitting the side bench tops and installing the stone cladding.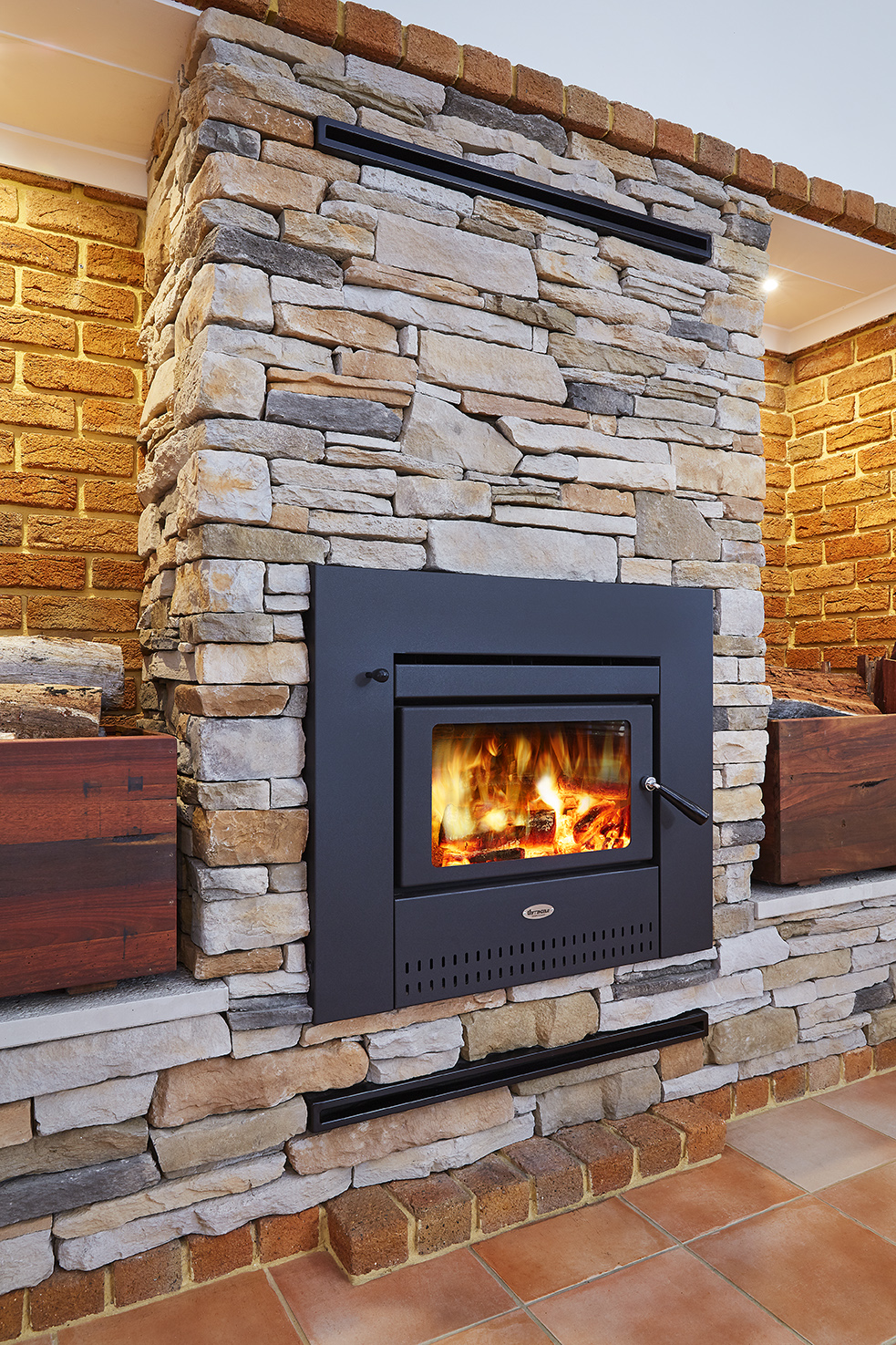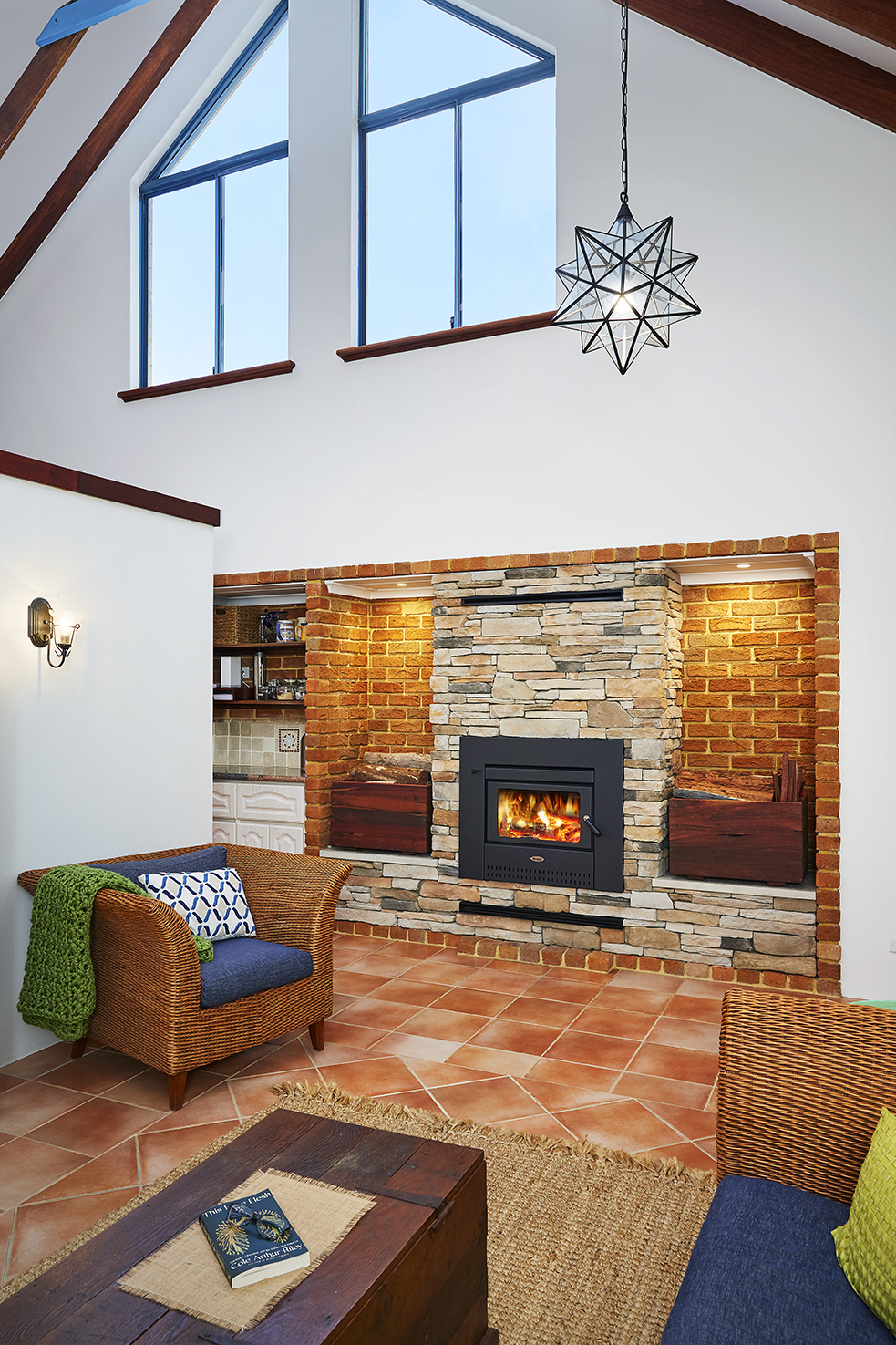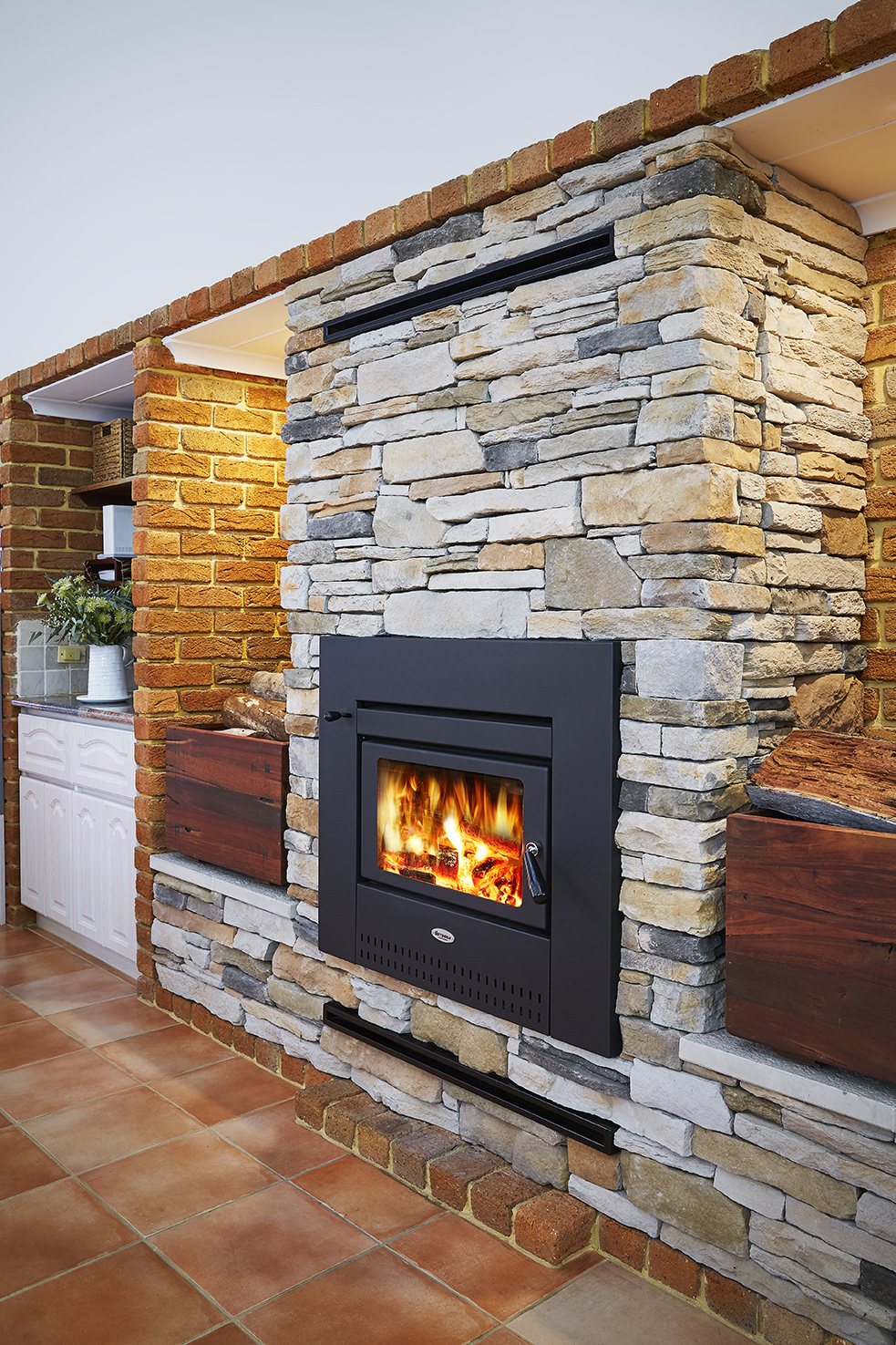 To accommodate this design, it was necessary to make some slight customisations to the heater. The Jarrahdale team modified the depth of the fascia and altered the location of the fan switch to match the stone thickness – only too happy to help!
Downlights and wood boxes, stacked high with firewood, complete this cosy design.