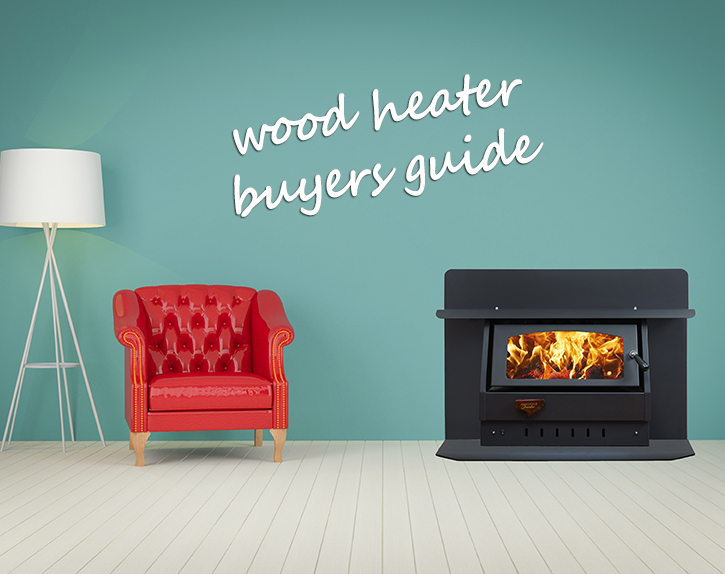 Consider our Wood Heater Buyers Guide when selecting your heater, to ensure it is suited to your circumstances and offers the best overall value.
A properly selected wood heater should integrate perfectly into the aesthetic of your home, operate efficiently with low maintenance requirements and offer consistent, long-lasting heat for many years to come.
To purchase the perfect wood heater for your home, we recommend considering the following:
Type of Wood Heater
Freestanding or built-in fireplace
A freestanding wood heater offers the greatest installation flexibility as they can be positioned next to walls, in a corner or within a masonry fireplace, as long as the location meets the manufacturers set clearance requirements. This makes freestanding wood heaters an excellent option if you wish to conveniently retro-fit your heater into an established home.
A built-in wood heater can require additional planning as installation requires a custom-fit masonry or non-combustible fireplace cavity. Achieving the ultimate, modern fireplace aesthetic may be the reward for this extra preparation. These stunning heaters sit flush with the wall to offer a streamline appearance and striking views of the fire. Best suited to new homes or as a renovation project.
Convection or Radiant
Convection Wood Heaters are designed with air cavities around the outside of the firebox and a decorative outer casing. Heat is distributed by a flow of convective currents, with cooler air being drawn in to rise between the firebox and the outer casing. This cycle creates a flow throughout the room with the hottest air pushing up to the ceiling and the warm air remaining in the lower part of the room. Convection heaters build-up heat more gradually, but soon provide even, well-distributed warmth. An additional fan can be added to speed up this convection process.
In contrast, a Radiant Wood Heater works by releasing infrared heat directly from its outer surface onto surrounding objects. This results in more intense and localised heat transfer.
As a general rule, Radiant Wood Heaters are recommended for homes with high ceilings and several distinct living areas, separated by a wall. They are also ideal for draughty/less insulated homes. Convection Wood Heaters are best suited to well-insulated homes and open-plan living spaces with standard height ceilings.
Wood Heater Size
Wood heaters are available in a variety of firebox sizes, and it is wise to consider the size required to effectively heat your home. Biggest is not always best. Too big a heater can result in excessive heat output and an overuse of logs. Too small, and you may be constantly adding more wood, or worse still, require a secondary heating source to warm your entire home. For your convenience, www.jarrahdaleheating.com.au lists the heating area of all Jarrahdale wood heater models. When calculating, it's important to note that these are approximates, based on standard housing configurations, and you should always consider your personal circumstances.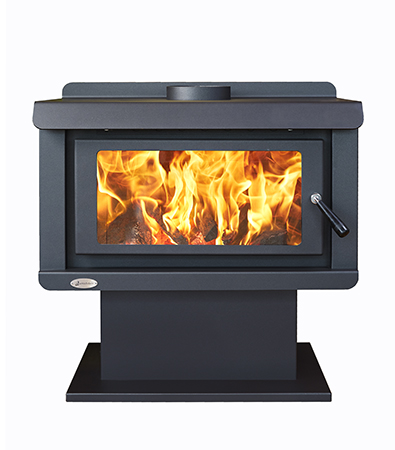 Cast Iron or Steel
The most popular materials used to construct wood heaters are steel and cast iron. Each material has its own unique advantages and considerations.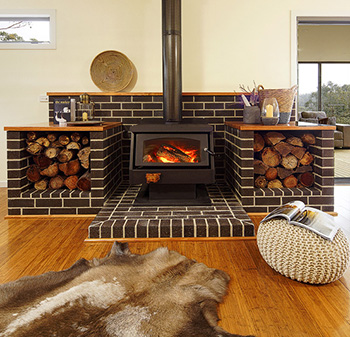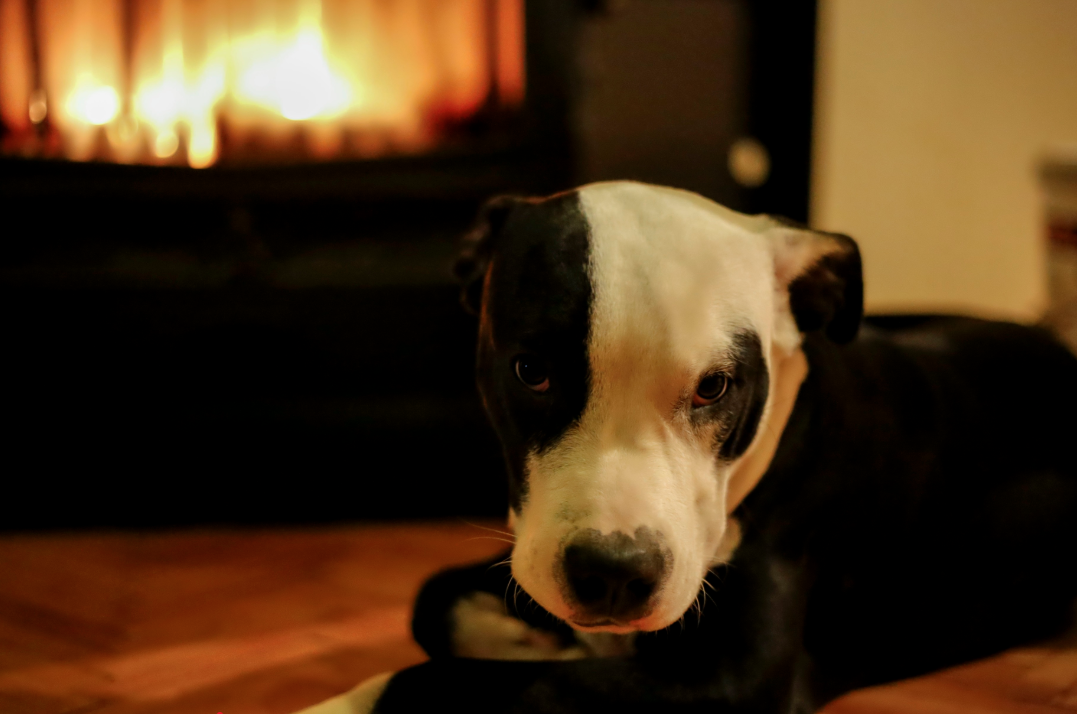 Steel:
Heats and cools more quickly
Less expensive to fabricate
Lighter weight for transportation, installation and handling
Can be placed closer to walls and surfaces (in accordance with manufacturer guidelines)
Panels and parts welded together to form a permanent bond with rarely any maintenance needs. However, should a panel or part become damaged, it can be removed and more easily be replaced.
Highly durable material with modern styling options available
Cast Iron:
Constructed using a mould, with parts mechanically fastened together with gaskets and furnace cement
Due to construction technique, additional maintenance may be required over time to prevent infiltration of the joins leading to improper combustion and over firing
As cast iron cannot be welded, surface wear and tear such as cracks can be difficult to resolve
Often considerably more expensive to purchase due to the complexity of the manufacturing process
Offers even, long lasting heat with less variation in temperature, but takes longer to heat up
Ultimately the choice of either a steel or cast-iron wood heater comes down to personal preference and economics. However, it is our belief that steel provides better overall value. All Jarrahdale wood heaters are constructed using solid-steel.
High Efficiency, Low Emissions
A highly efficiency wood heater with low particle emissions is better for your home, your pocket and the environment.
Since 2014, all new wood heaters sold in Australia were required to be certified by the Australian Home Heating Association (AHHA) as adhering to Australian Standards for wood heater emissions and efficiency (AS/NZS 4013). These standards were revised in August 2019 to include more stringent regulations and now state that wood heater emissions must be under 1.5 grams per kilo and have an efficiency requirement of 60%. 
As a result, modern Australian wood heaters are now designed to provide more complete combustion; meaning the fuel is almost completely used within the firebox with far less soot and particles going up the chimney.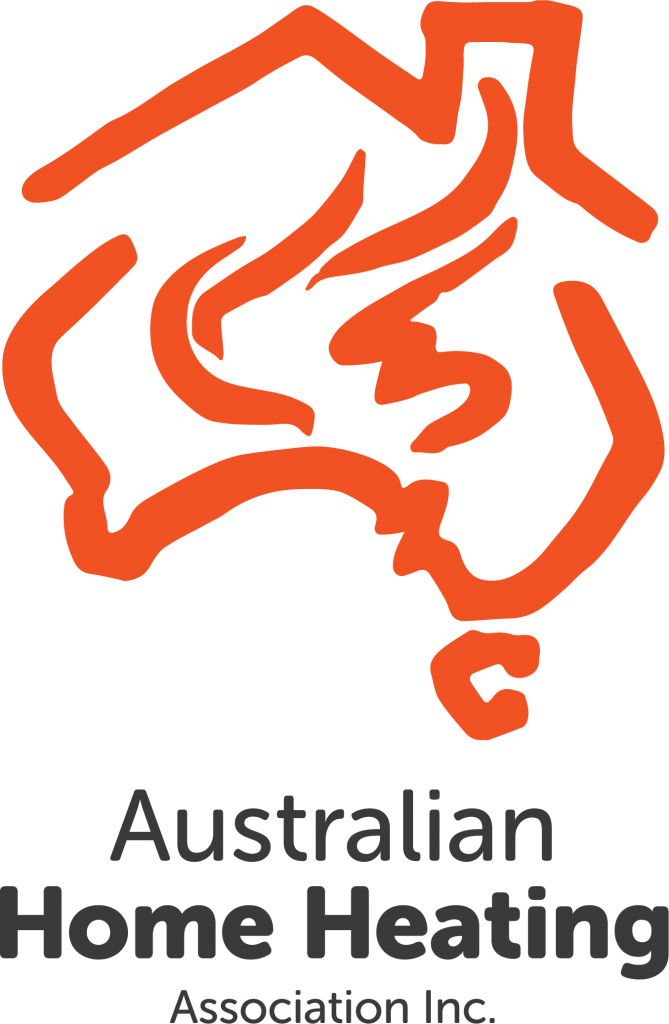 This makes sense as a highly efficient wood heater means more effective heating, less money spent on wood, less work chopping and hauling wood, and a product that offers better air quality. Maintenance is also reduced as combustion is so complete, there is far less ash production.
If you own a wood heater made before 1992, the AHHA now recommends replacement with a certified model. Or, if you are considering purchasing a second hand wood heater, it is advisable to consider its efficiency, as the time and money spent on additional wood, cleaning and maintenance may ultimately far outweigh any savings made on the initial purchase price.
All Jarrahdale wood heaters adhere to Australian Standards AS/NZS (2019), and in many instances, surpass these requirements.
Australian Made
Buying an Australian made wood heater supports local manufacturers and guarantees your wood heater has been built to suit local conditions and complies with Australian Standards. It also ensures that if needed, replacement parts will always be readily available and you can make a manufacturer direct warranty claim with confidence, knowing it will be quickly addressed. Most importantly, whenever you pick up the phone for advice or to book a service, it is your assurance that you are speaking directly with the manufacturer or an authorised local agent with the knowledge and expertise to assist.
Buyer Beware: Some wood heater retailers may advertise that their wood heaters are Australian Made, when in fact, only a small selection of stocked models meet this standard. For maximum value in return for your investment, always ask if a wood heater has been locally constructed.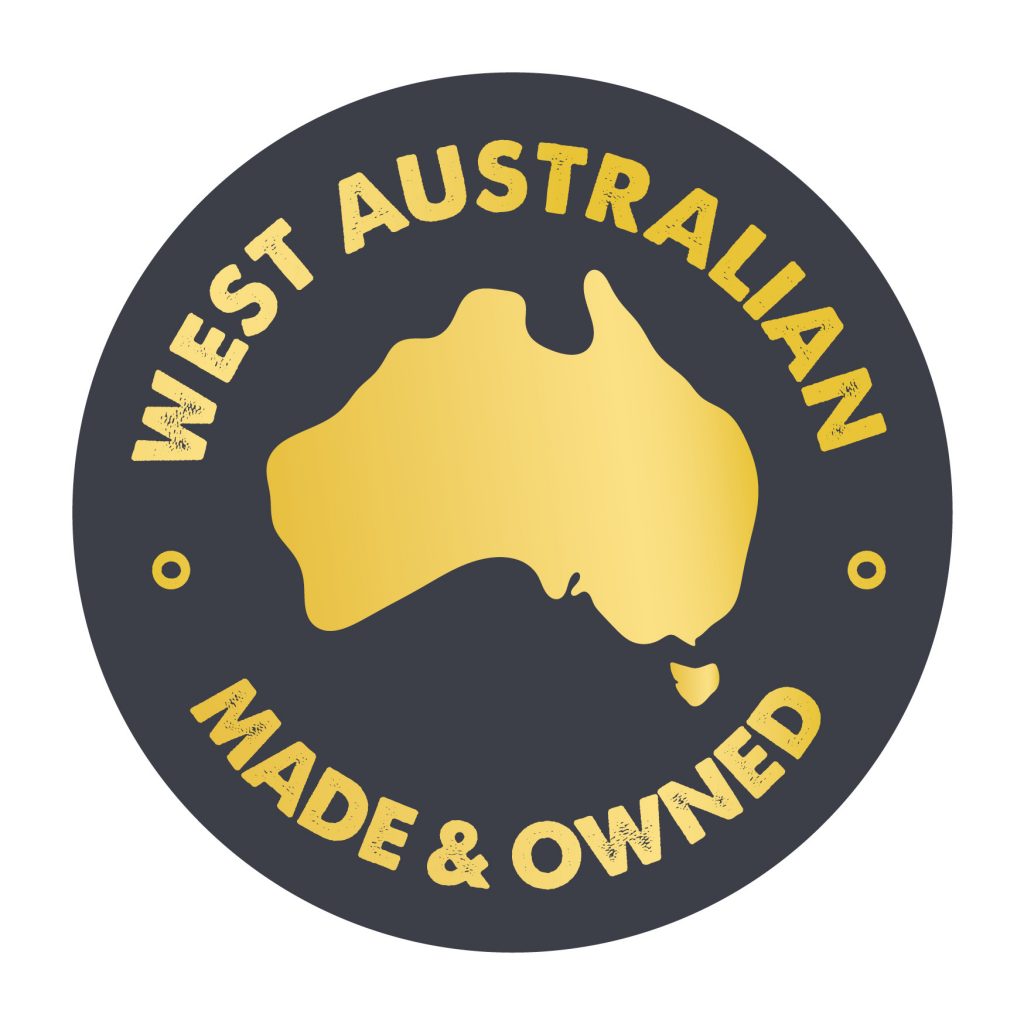 Clearances & Protection: Floor & Wall
A great wood heater will push out plenty of heat to keep you nice and warm, but it's essential to ensure this heat does not become a fire hazard. The distance from the heater to surrounding combustible materials, such as timber, vinyl or carpet must be considered. All wood heater manufacturers are required to provide an installation guide including the minimum clearances needed between a heater and combustible walls and flooring. It's essential to discuss these requirements with your chosen provider. For all Jarrahdale wood heaters, minimum clearances are published on the back of our brochures and discussed during the consultation process.
Essentially, when installing close to a combustible wall, a half-round Safety Flue Guard with a minimum height of 1000mm is required. If the wall material is not considered combustible, such as brick or plaster, or additional wall protection is installed, the wood heater may be placed closer than the minimum clearances.
If the wood heater is installed on combustible flooring such as carpet, vinyl or cork, a hearth is always required.
Regardless of clearances, a hearth is generally recommended for all wood heaters, to protect the floor from embers that may escape when reloading the heater.
Installation
Knowing how to buy the right wood stove isn't enough. If it isn't properly installed, even the best wood heater can give you bad results. For a precision installation, we recommend asking your wood heater supplier to arrange this service on your behalf. Jarrahdale Heating have 40 years' experience working with some of Perth's best installers to ensure an expert fitting. Should you wish to organise your own installation, we can offer a recommended list of tradespersons.
A list of certified local installers is also available through the Australian Home Heating Association website.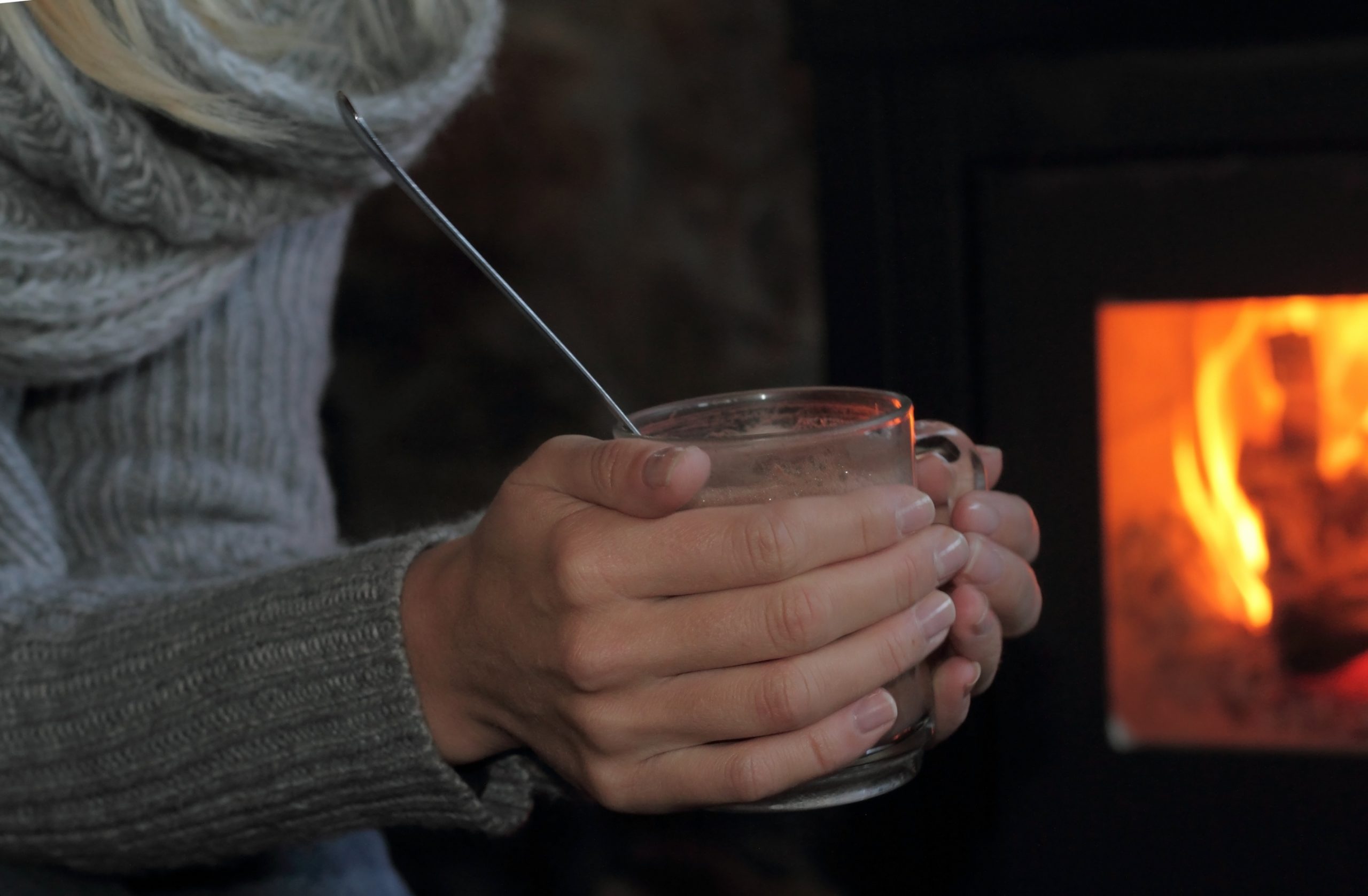 Lower Maintenance
Gone are the days of struggling to light the heater, frequently chopping wood and scooping ash out of your wood heater on a daily basis. Modern wood heaters have been thoughtfully designed to reduce maintenance requirements. Popular wood heater models now include non-catalytic converters, or 'reburn systems.' A reburn system works by pumping extra oxygen into the wood heater from the top to reignite the flames. This allows the heater to get much hotter, much faster, with the oxygen essentially creating a second and third mini fire above the original flames and burning through as much wood and soot as possible. This increases efficiency by maximising fuel use resulting in less soot going up your chimney, less reloading and temperature checking and a reduction in the frequency of chimney cleaning and ash removal.
Additionally, new wood heaters sold in Australia must now meet AS/NZS 4013 certification requirements regarding efficiency and low emissions. Therefore, purchasing a modern, certified wood heater will significantly reduce maintenance. This is why all Jarrahdale wood heaters are non-catalytic and certified.
Yet like all good things made to last, your wood heater will require a little TLC from time to time. The DFES of WA recommends checking your wood heater and flue at the start of each wood burning season to make sure it is clean, and arranging a chimney sweep as required. During the burning season, soot on the glass can be removed simply by rubbing with screwed up newspaper. Ash should be removed as it builds-up in the bottom of the firebox, but as previously mentioned, this should be relatively infrequently with a modern wood heater.
By following these simple maintenance steps, you will ensure your wood heater lasts for many winters to come.